Journal Club: From Inguinal Hernias to Spermatic Cord Lipomas: Pearls, Pitfalls, and Mimics of Abdominal and Pelvic Hernias
Citation: Miguel C. Cabarrus, MD, Benjamin M. Yeh, MD, Andrew S. Phelps, MD, Jao J. Ou, MD, PhD, Spencer C. Behr, MD. RadioGraphics 2017; 37:2063–2082.  https://doi.org/10.1148/rg.2017170070
Abdominal and pelvic hernias may be indolent and detected incidentally, manifest acutely with pain and distress, or cause chronic discomfort. Physical examination findings are often ambiguous and insufficient for optimal triage. Therefore, accurate anatomic delineation and identification of complications are critical for effective treatment planning. Imaging, particularly computed tomography, provides a vital understanding of the hernia's location and size, involved viscera, and severity of associated complications. Reader familiarity with the imaging appearances and anatomic landmarks of hernias is important for correct diagnosis, which may impact preoperative planning and reduce morbidity. This article reviews the appearance of anatomic structures in the abdominal wall and pelvis that are important for diagnosing common and uncommon abdominal and pelvic hernias, and it highlights key imaging features that are helpful for differentiating hernias, mimics, and their complications.
Online Course Resource: Writing a Paper (Module 4)- Paragraphs
Sharing a resource on the construction of effective paragraphs. A manuscript is a collection of paragraphs and writing effective paragraphs with effective transitions between paragraphs add value to the manuscript.
Online Course Resource: Writing a Paper (Module 3)-Sentences
In this module, we present a resource on the construction of effective sentences. Effective sentences add value to the message of a manuscript. Effective sentences build on a strong relation between words.
Online Course Resource: Writing a Paper (Module 2)-Words
In the previous module, we looked at the basic pillars of good writing. In this module, we share a presentation on a basic building block of good papers- the use of appropriate words appropriately.
Online Course Resource: Writing a paper (Module 1)-Pillars of Good Writing
Sharing a presentation that lays out the pillars of good writing as part of the online course resource on writing a scientific paper.
Online Course Resource: Writing a Healthcare Research Paper
Sharing a learning resource focused on writing a healthcare research paper. This is a modular resource that is self paced and meant for self improvement. We will share one module each week.
The material is developed and shared as an open access resource by the Research Action Group (RAG) of AMMA Education and Research Foundation (https://ammaerf.in/),  a unit of Annie Mathew Memorial Associated (AMMA) Center for Diagnostic and Preventive Medicine, Kochi, Kerala, India.
Ultrasound Elastography: The New Frontier in Direct Measurement of Muscle Stiffness
Authors: Joline E. Brandenburg, MD, Sarah F. Eby, Pengfei Song, Heng Zhao, PhD, Jeffrey S. Brault, DO, Shigao Chen, PhD, and Kai-Nan An, PhD
Published in: Arch Phys Med Rehabil. 2014 November ; 95(11): 2207–2219. doi:10.1016/j.apmr.2014.07.007.
Abstract
The use of brightness-mode ultrasound and Doppler ultrasound in physical medicine and rehabilitation has increased dramatically. The continuing evolution of ultrasound technology has also produced ultrasound elastography, a cutting-edge technology that can directly measure the mechanical properties of tissue, including muscle stiffness. Its real-time and direct measurements of muscle stiffness can aid the diagnosis and rehabilitation of acute musculoskeletal injuries and chronic myofascial pain. It can also help monitor outcomes of interventions affecting muscle in neuromuscular and musculoskeletal diseases, and it can better inform the functional prognosis. This technology has implications for even broader use of ultrasound in physical medicine and rehabilitation practice, but more knowledge about its uses and limitations is essential to its appropriate clinical implementation. In this review, we describe different ultrasound elastography techniques for studying muscle stiffness, including strain elastography, acoustic radiation force impulse imaging, and shear-wave elastography. We discuss the basic principles of these techniques, including the strengths and limitations of their measurement capabilities. We review the current muscle research, discuss physiatric clinical applications of these techniques, and note directions for future research.
Septate Uterus
To demonstrate the salient features of uterine anomalies 3D T2WI sequences are most useful
The T2 Coronal images demonstrate an uterus with incomplete septum
Case Study
All our consultants are highly experienced in their fields and produce excellent outcomes for patients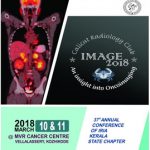 Case Study
All our consultants are highly experienced in their fields and produce excellent outcomes for patients